QubeAIS Receiver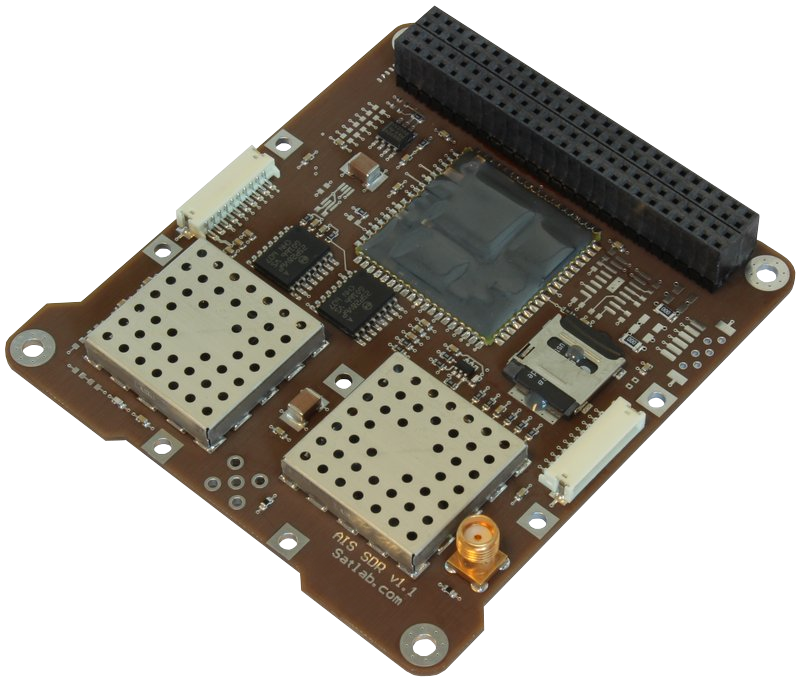 The Satlab QubeAIS is a fully self-contained SDR based Automatic Identification System receiver (AIS), suitable for LEO satellite missions. Weighing less than 55 g and using less than 1 W during full load.
This versatile SDR offers excellent performance given the typical constraints of a CubeSat - or as an additional payload on larger satellites.
The Satlab QubeAIS has flight heritage from several successful missions. Aalborg University have public data from their AAUSAT3 mission.
Features:
Easy to configure stand-alone AIS receiver
In-orbit configurable for 162 MHz or 156.8 MHz long-range AIS channels
Possible to download raw IF spectrum samples
Flight heritage from multiple CubeSat and micro-satellite missions
1 GB of onboard data storage
RF Features:

-113 dBm sensitivity
LNA and SAW filters onboard
Multiple connector and placement options

Interfaces:

Delivered with SW library for easy integration
Cubesat Space Protocol (CSP)
UART and CAN

Mechanical Features:

CSK-compatible form factor and stacking connector
MCX or SMA antenna connector
Qualification status
| Parameter | Specification |
| --- | --- |
| Thermal soak | -40 to +85℃ |
| Thermal vacuum | -10 to +55℃, 10-5 mbar |
| Vibration testing | 14.1 Grms |
| TID | 20 krad(Si) |
Additional resources
Customization
Custom hardware and software requests can often be accommodated. Please see the R&D section
Standard lead time: 8 weeks, subject to availability.
Request More Information