S-band Ground Station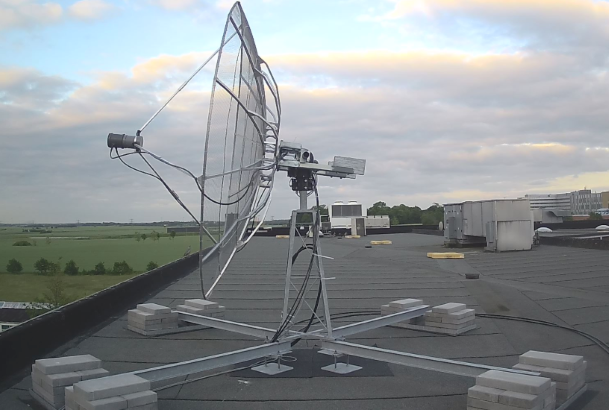 The Satlab S-band Ground Station is a fully autonomous ground station capable of tracking and communicating with LEO satellites equipped with S-band transceivers within the commercial S-band range.
The setup is designed for satellites in the 400-700 km altitude with common antennas. The system is highly customizable, and can easily be adapted to different mission needs.
Features
Ground station kit for LEO satellites on S-band
19" rack mountable server
Direct conversion SDR modem compatible with the SRS-3 Transceiver with built-in ceramic monoblok filters for RX and TX
20W Power Amplifier for uplink
Cavity duplex filter for full duplex operation
Key Parameters
Parameter
Specification
Frequency range TX
2025 - 2110 MHz
Frequency range RX
2200 - 2290 MHz
Modulation and bitrates
GMSK, 32 - 512 kbps
Receiver G/T
9 dB/K
Transmit EIRP
36 dBW
Feed
Prime focus, fixed polarization (RHCP or LHCP)
Built-in cavity filter and LNA
Pointing error
< 1°
Roof mount
2.4m dish, antenna rotor and tower with non-penetrating roof mount
19" rack parts
1U Satellite modem
1U Rotator Controller
2U Power Amplifier
1U Server
Data interface
Ethernet
Input Voltage
100-240 VAC, 50/60 Hz
Roof Area Occupation
3 m x 3 m
Mass
150 kg
Additional resources
Customization
Custom hardware and software requests can often be accommodated. Please see the R&D section
Standard lead time: 20 weeks
Request More Information