Polaris Maritime VHF Receiver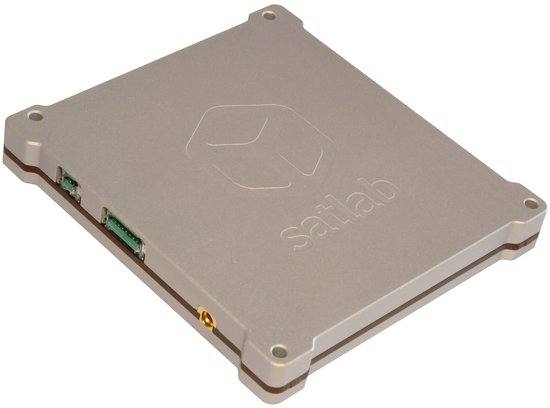 The Satlab Polaris is a fully self-contained SDR-based Maritime VHF band receiver, including all Automatic Identification System (AIS) channels. Weighing less than 200 g and using below 1.5 W during AIS reception, makes it highly suitable for LEO micro- and nano-satellite missions.
This versatile SDR offers excellent performance given the typical constraints of a CubeSat - or as an additional payload on larger satellites.
Main AIS Receiver Board features:
Easy to configure stand-alone AIS receiver
Covers the maritime VHF band (156.000 - 162.025 MHz)
Receives all 4 AIS channels simultaneously
Possible to download raw IF spectrum samples
128 MB primary data storage and 1 GB secondary storage
RF Features:

Low-IF receiver with 16-bit I/Q ADC offers high instantaneous dynamic range
LNA and SAW filters onboard

Interfaces:

Delivered with SW library for easy integration
Cubesat Space Protocol (CSP)
CAN, Ethernet and RS-422 connectivity
Input voltage: 4.5 - 40 V (ECSS-E-ST-20-20C, 28 V unregulated compatible)
TM: 7 onboard temperature sensors, 4 voltage and 4 current measurements

Mechanical Features:

CSK-compatible form factor
SMP antenna connector
All interfaces are ESD protected
Qualification status
Thermal soak: -40 to +85℃

Passed

Thermal vacuum:

Pending

Vibration testing:

Pending

TID:

Pending
Additional resources
Customization
Custom hardware and software request can often be accommodated. Please see the R&D section

Product release: Q4'17
Request More Information